After two years of its launch, IGTV, the long video form platform on Instagram is still having significant popularity, it is still seeing more usage from people as they look for entertaining, funny, and informing videos to watch every day.
A year ago, Instagram has added IGTV to the main page that increased the usage of IGTV by 300%! However, this year, it updated the previews of its Stories, with integration in its main application to increase the viewer's number.
It might not be competing with YouTube until now. However, IGTV is gradually establishing its own niche, which has created a more attractive option for viewers and creators.
Thus, that makes it more of a relevant option for brands too.
If you are thinking about using IGTV, then, this article is perfect for you, here is a full guide and the main information you have to know to create a great IGTV content.
IGTV Video Dimensions Size
Most of IGTV videos are viewed in a vertical feed, like Instagram Stories. So, you have to align your IGTV content with the viewer's behavior as users get in your IGTV automatically when they start playing any video on the platform.
When you upload your video, you can add a cover photo, sounds, or cut the video. Also, you have to edit your video BEFORE uploading and it's a very important step you have to not miss.
The first and main thing is to make sure your video is less than 650MB max for videos less than ten minutes, and 3.6GB max for videos less than an hour.
All videos have to be in MP4 format, and the dimensions have to be 1080×1920 pixels or in the ratio format 9:16 which is the same as Stories.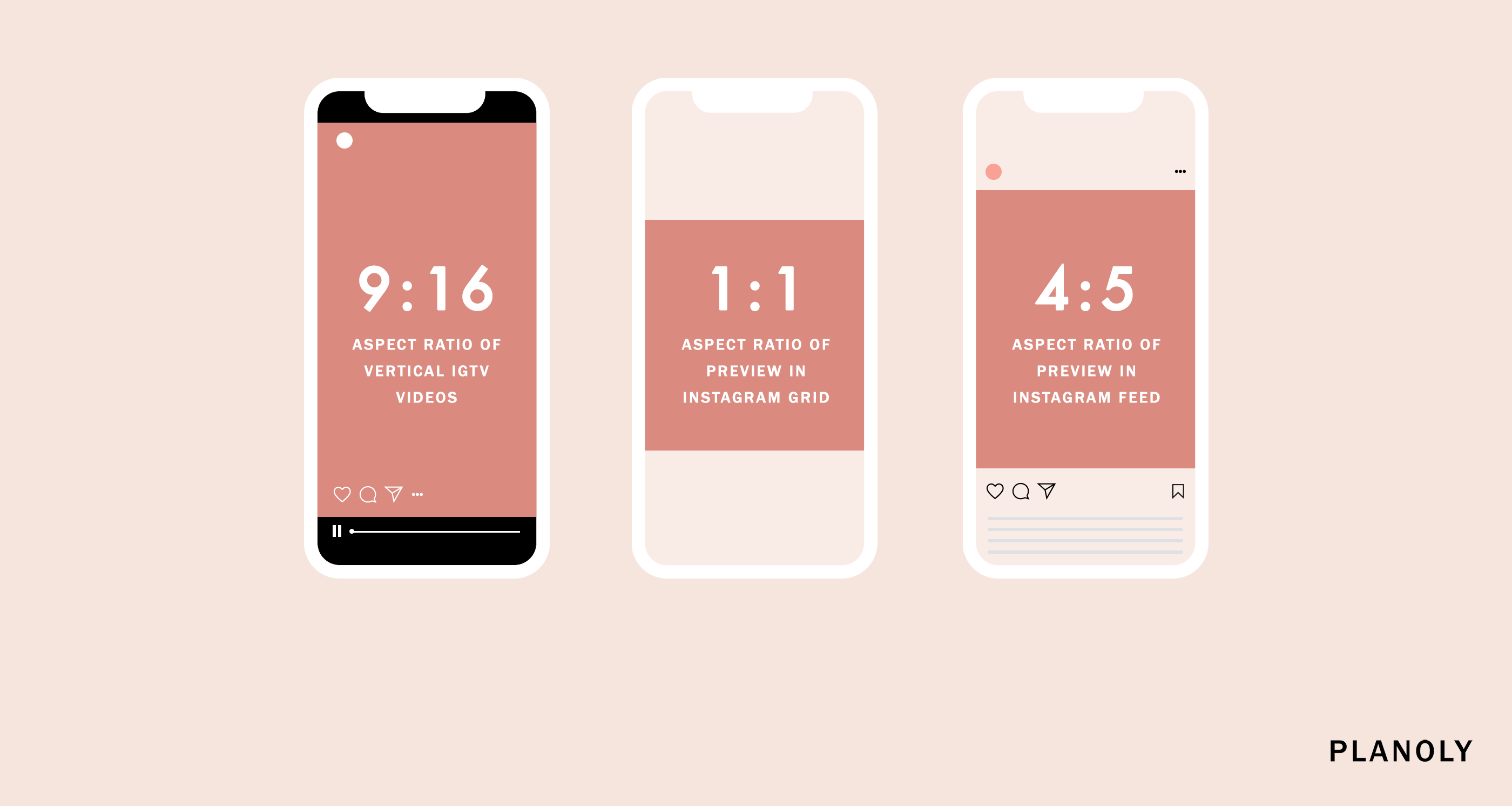 These dimensions are great if you are uploading your videos on the IGTV platform, yet when you upload it in your feed, remember to cut the video to be 4:5 ratio. So, if you want to show the full video in your IGTV preview, check out the image below the dimensions you have to use: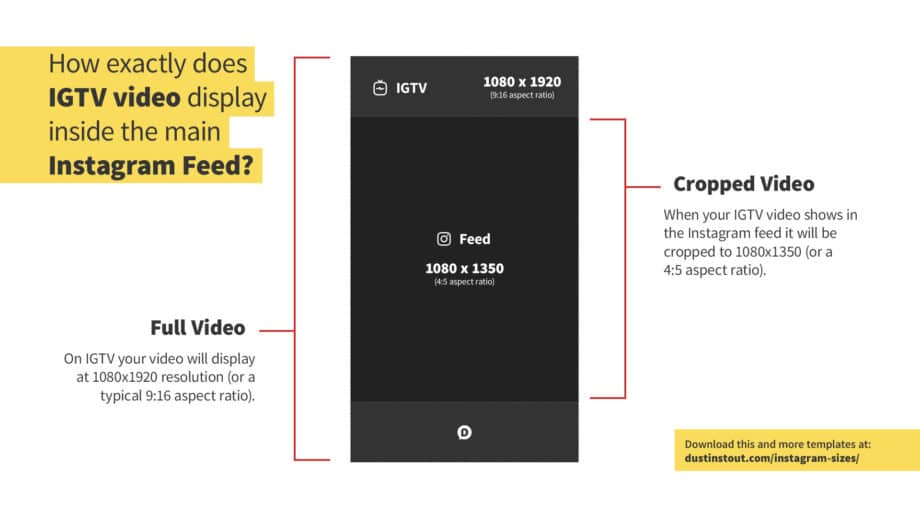 How to Create an IGTV Channel
To start a channel on IGTV, first, you have to download the IGTV application and login with your Instagram's username and password to sync the app to your account. Then, upload your video, watch, share, and enjoy! It's very easy and simple.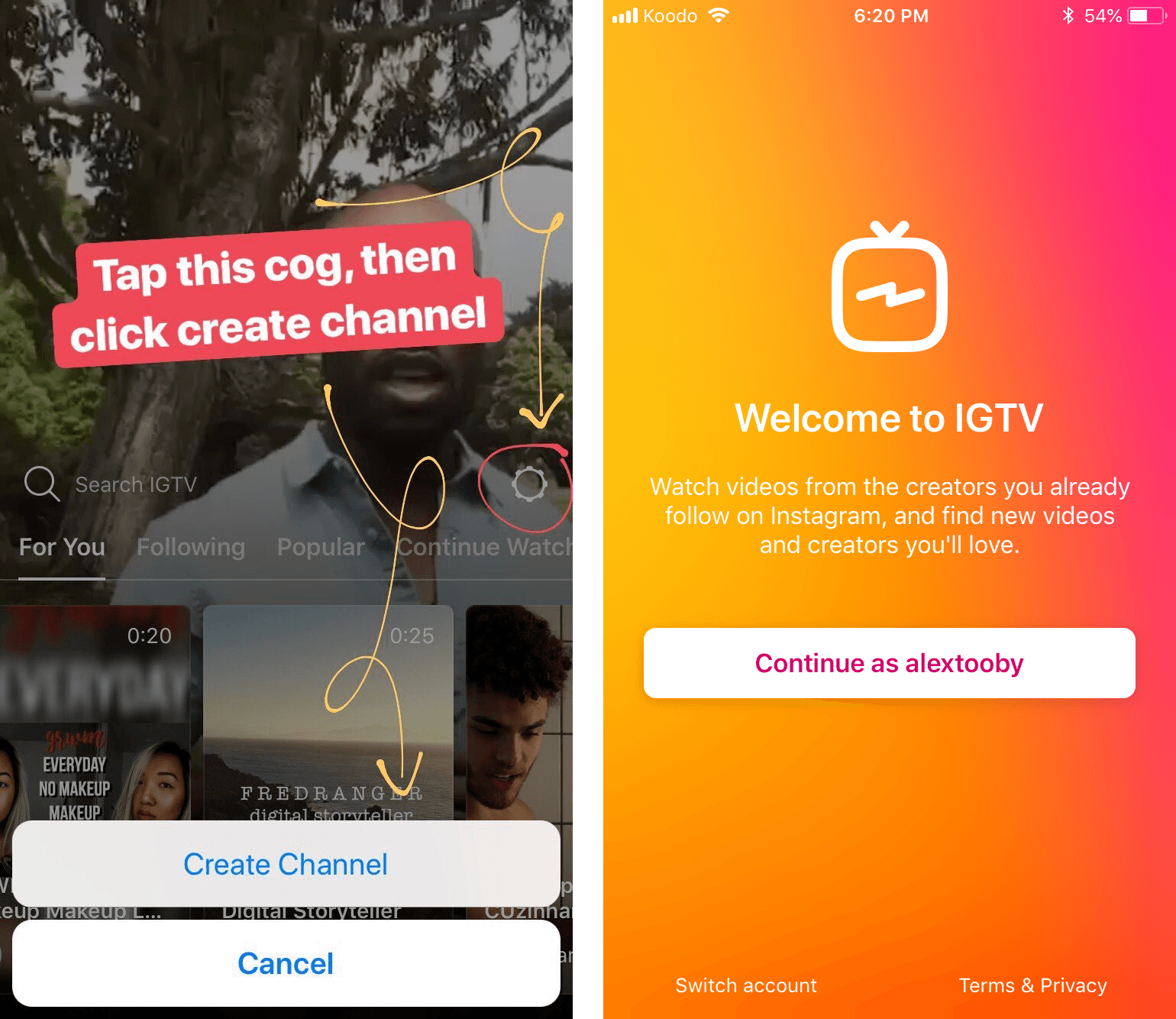 How to Upload to IGTV from Desktop Computer?
Now, Instagram permits to upload IGTV by desktop and you have the same features of the app. However, with the comfort of the desktop. Keep in mind, this is allowed if only you have uploaded at least one video on IGTV before, if not, you have to use the application itself at least once.
If you have uploaded a video already before, go to your account on the desktop, click IGTV, and you can see a blue 'Upload' in the options.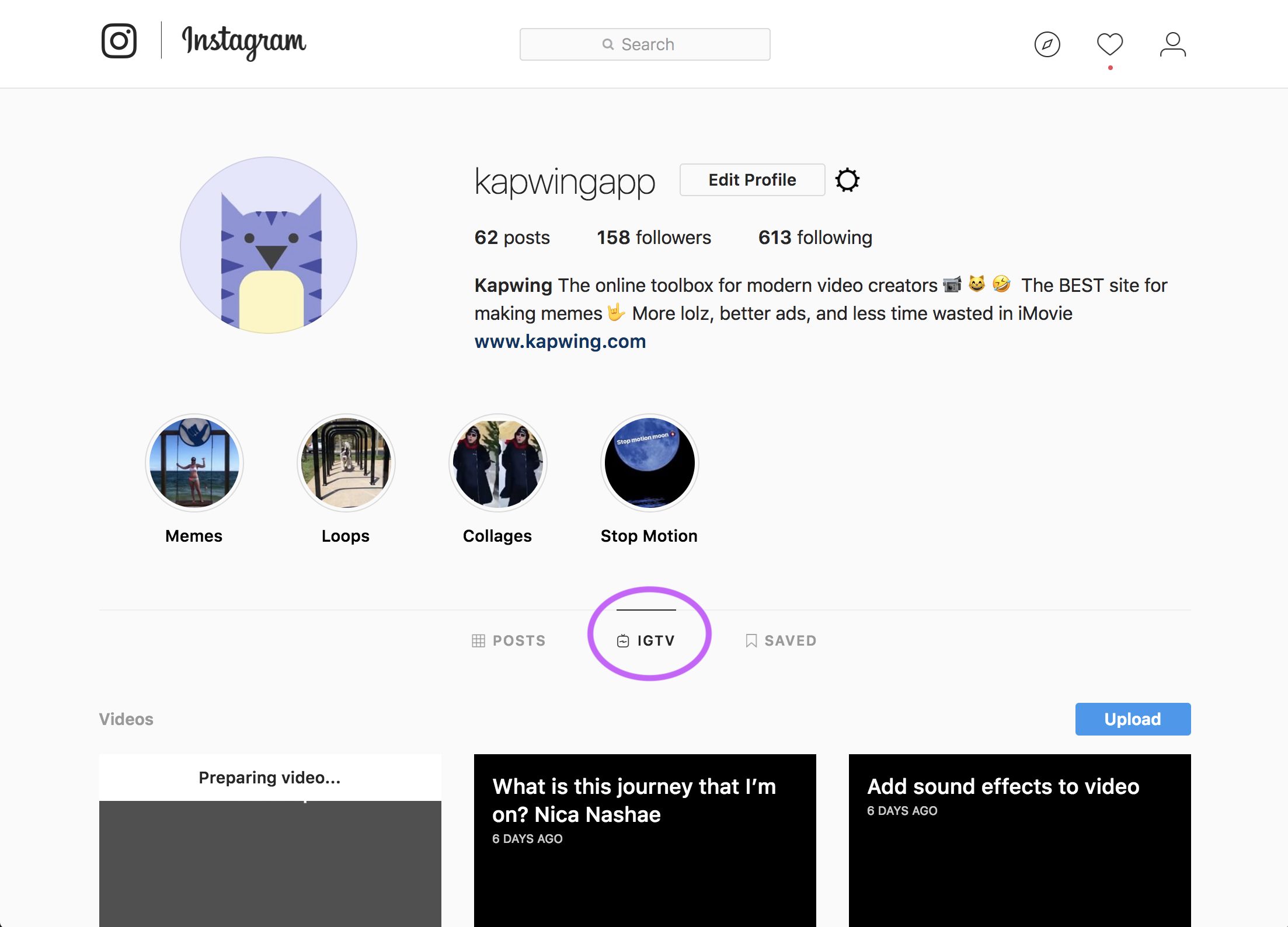 4 IGTV Practices to Follow
Apply these practices in order to increase your reach
1. Never forget to add a cover image
The cover image is the first thing that will grab users' attention to your video while they are scrolling down on IGTV. If the image is catchy, they will open the video instantly.
Your video would look unprofessional without the cover image, and users will have to read your description to know what is the content about, which is less likely to happen. Make it easier for users to click and watch your IGTV with an attractive cover image.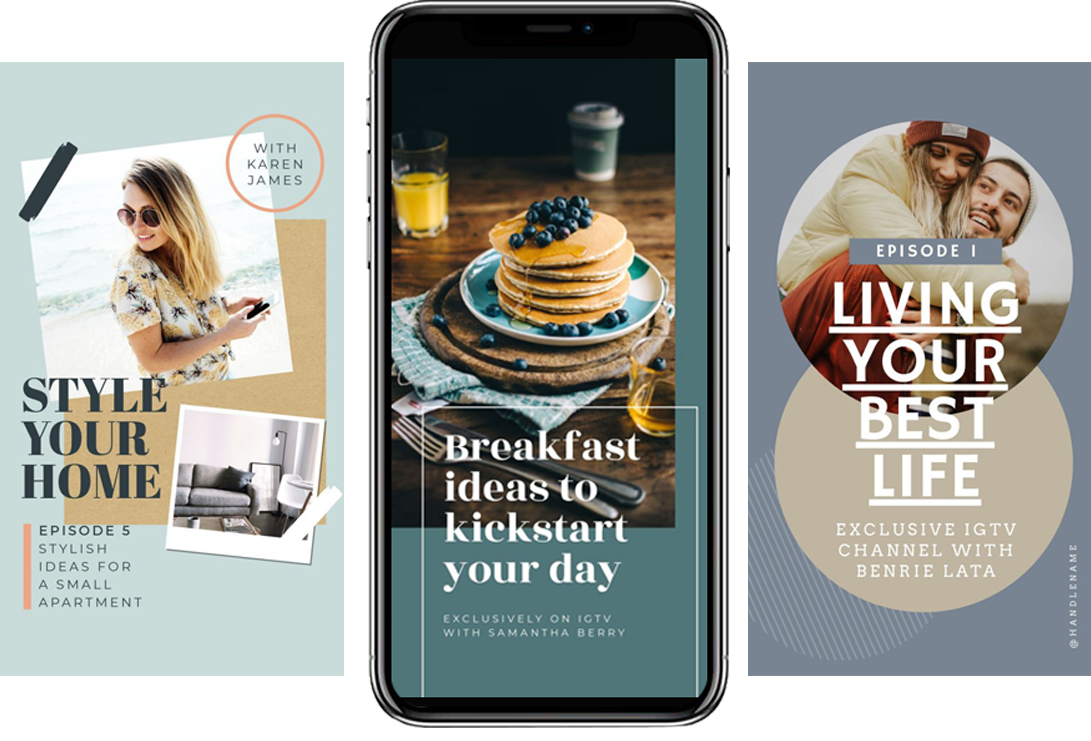 2. Post Consistently
Posting regularly is a tip that will be forever important. The more content you upload, the more people will watch, engage, and share regularly.
3. Create content that suits your followers
IGTV is just like YouTube, they will show you content that you are more likely to like, from the previous engagement with other posts. Also, it motivates you to see new ideas and structures to maximize your views. So, it doesn't matter how perfect your videos are if no one will watch it anyway.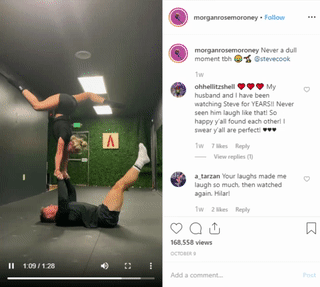 4. Use On-screen Text on Videos
Add text to your video so you can increase viewer numbers, and you have to add on screen texts too.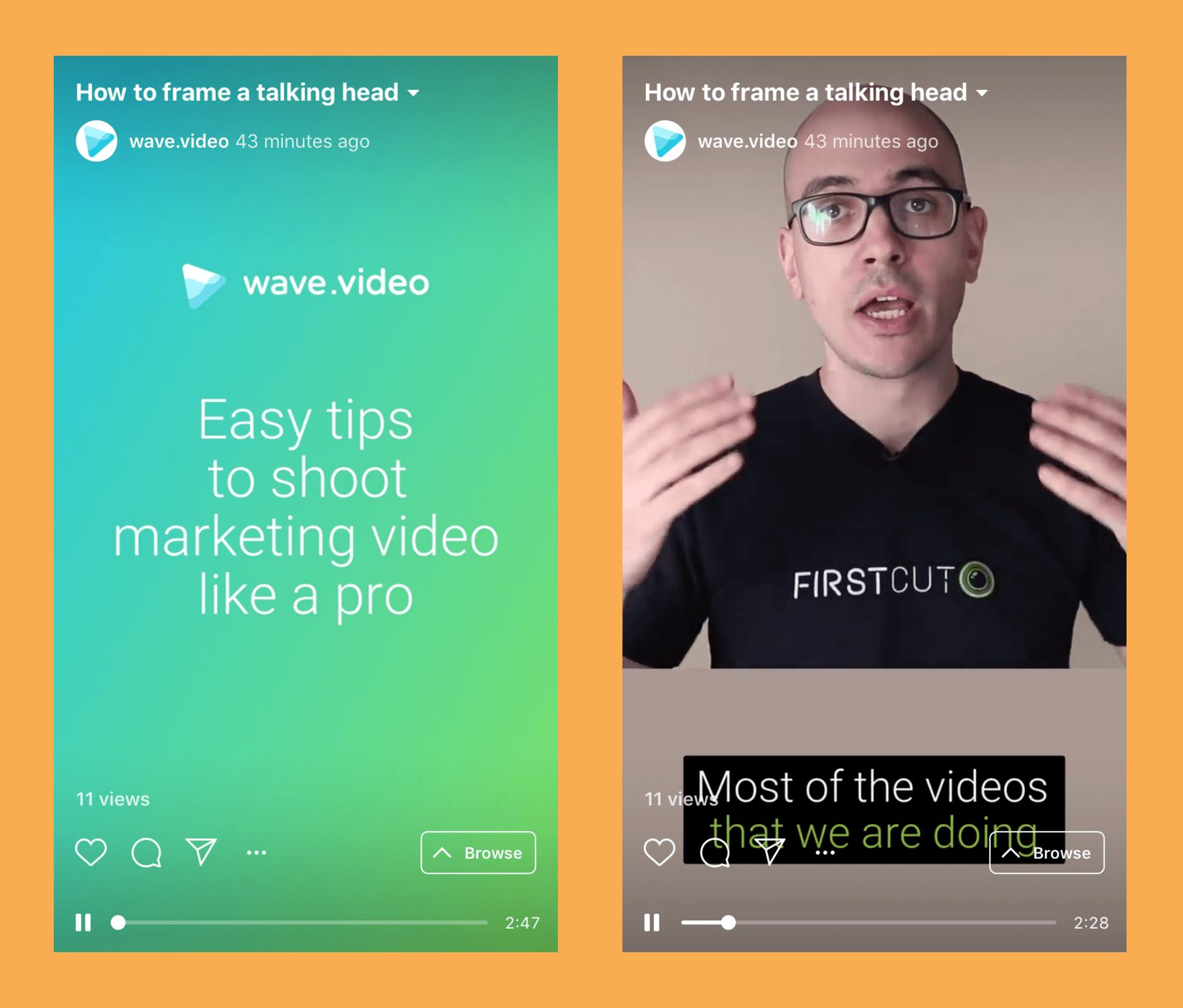 5 Tools to Create Perfect IGTV Videos
Canva
Canva is a good tool to create IGTV videos and Instagram stories and it's super easy to use. You can also just choose one of thousands templates to create your cover from a to z!

Adobe Premiere Pro
Adobe Premiere Pro is perfect for editing videos. You just add your IGTV dimensions, music, text, and export your videos to the size you want. It's super easy even if you don't have an experience with video editing.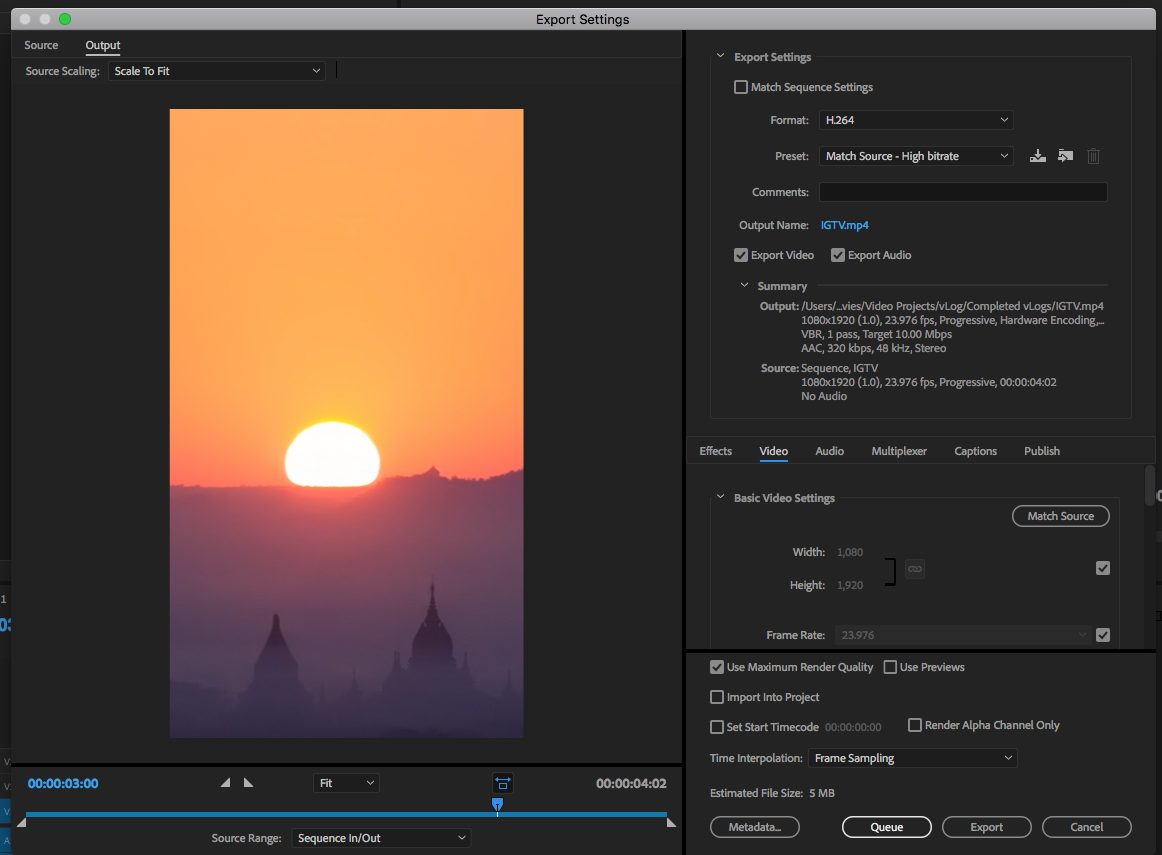 Wave
Wave is similar to Canva, but for video editing. Upload your file, edit it, and create your IGTV video in a few minutes. Also, you can keep your videos more organized, and use them again.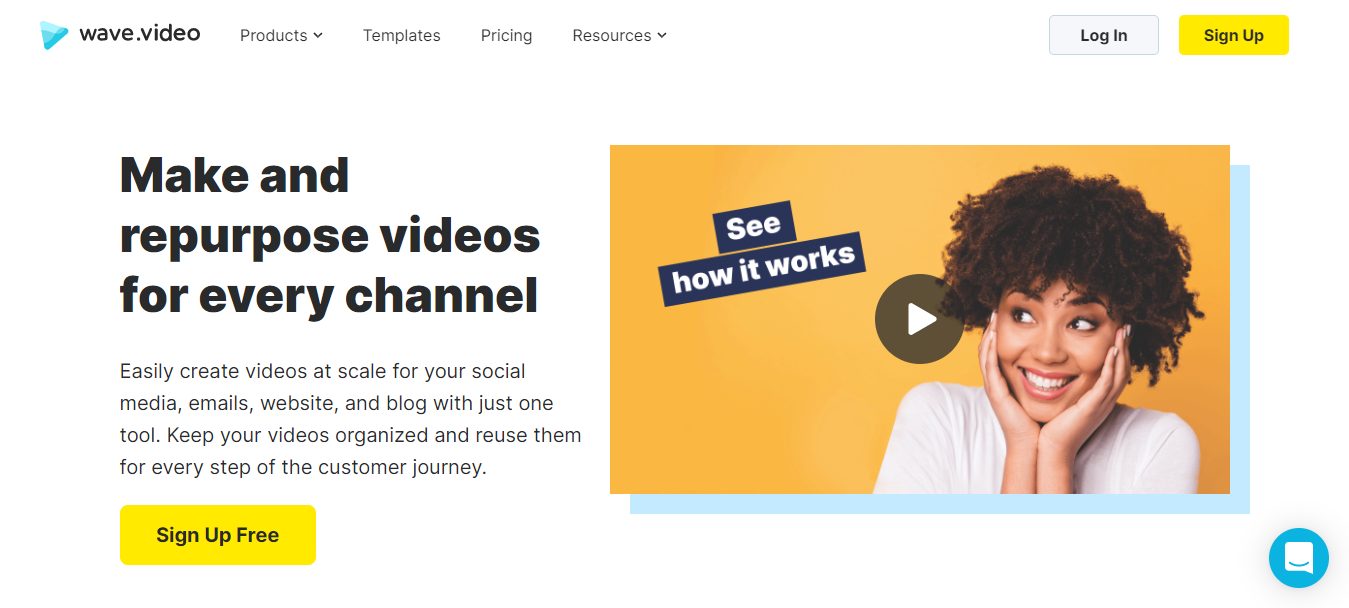 Inshot
If you want a fast application for video editing, Inshot is the perfect choice. You can add music to your videos, resize them, and download them in high quality as well. The application is available on both Android and iOS stores.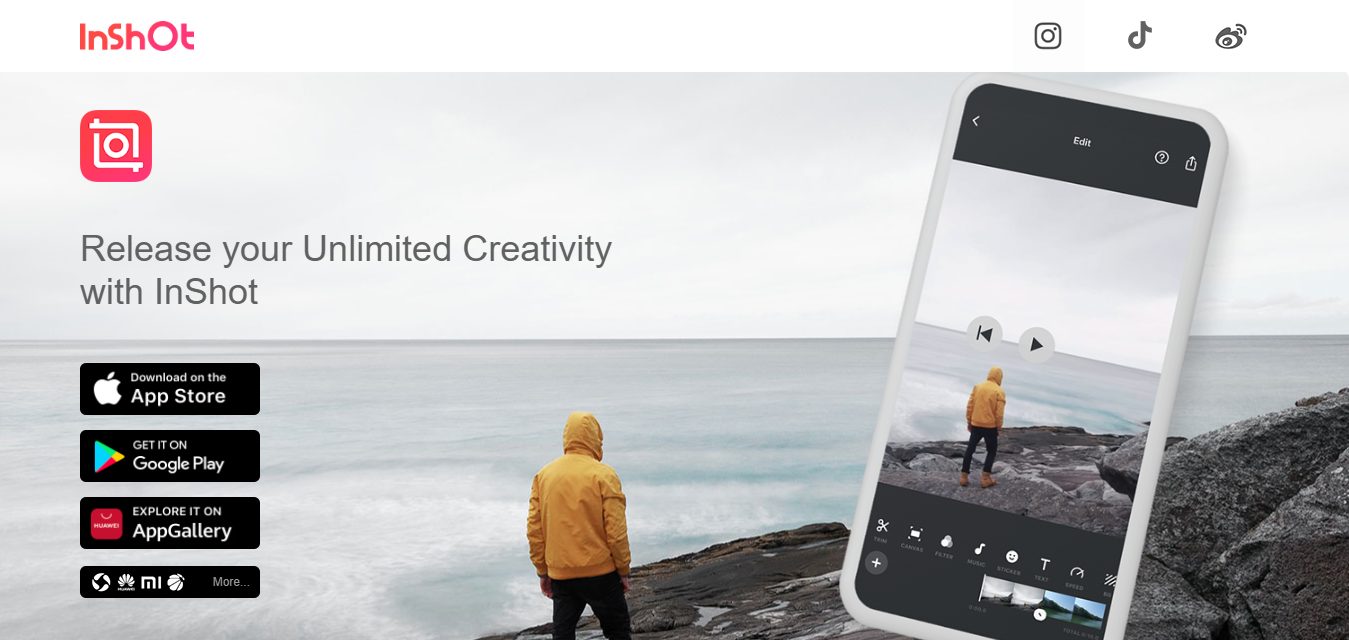 Snappa
Snappa is an online tool that makes you able to store, create, edit, and share Instagram graphics. If you want a platform that can do everything, you have to consider Snappa and give it a chance.

5 IGTV Video Ideas for Your Channel
To create content for your IGTV does not necessarily be a regular problem. Basically, if you created these 5 IGTV ideas as a start, you are going to strike gold, for sure.
Product Introductions – Create an IGTV video to provide your followers with a seamless product introduction. You can make this for new products, best sellers, and any special feature you want to mention about the product.
Behind the Scenes – Give your audience a look at what is happening behind the scenes, take them to tours, or have an activity related to your daily life. This will make your followers more connected to your brand which will make them more likely to be loyal customers.
FAQ – Inform your followers about the frequently asked questions, answer them in an IGTV video, and educate them more about your product.
Tutorials/DIYs – You can make IGTV videos for education or tutorials that help them see how to use your product or will answer their questions practically.
Celebration or Special Highlights – IGTV may also be a perfect place to make videos that highlight unique moments happening in your company.